Don't just take our word for it. See how Cilajet helped keep these alloy wheels clean after months of serious wear and tear.
"Attached are pictures of two wheels that show you the difference between having Cilajet and not. Both were at the LandRover off-road experience for 8 months in Asheville. They got put through clay, mud, rocks and just beat on for 8 months. One had 3 coats of Cilajet and the other did not….yep it works. This is what they looked like after being cleaned." ~ Andy H.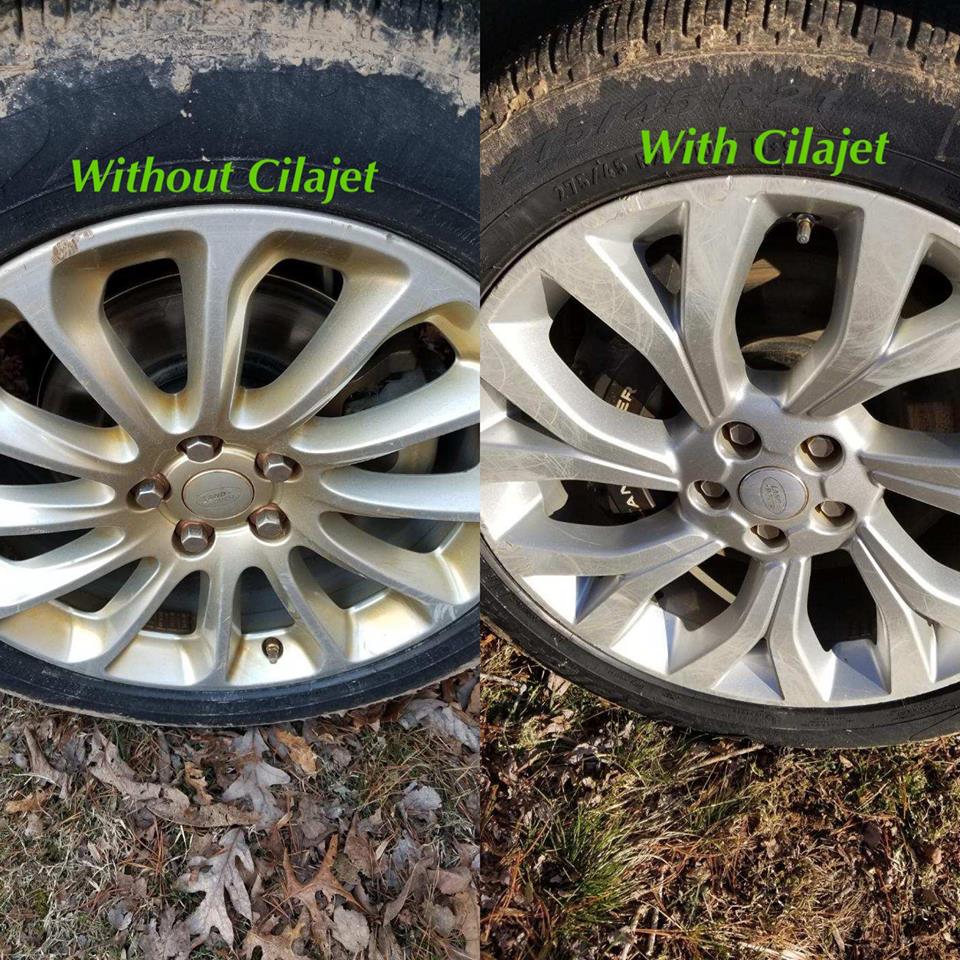 Apply the cilajet car sealant to your vehicle!

Call us today at 310.320.8000
or