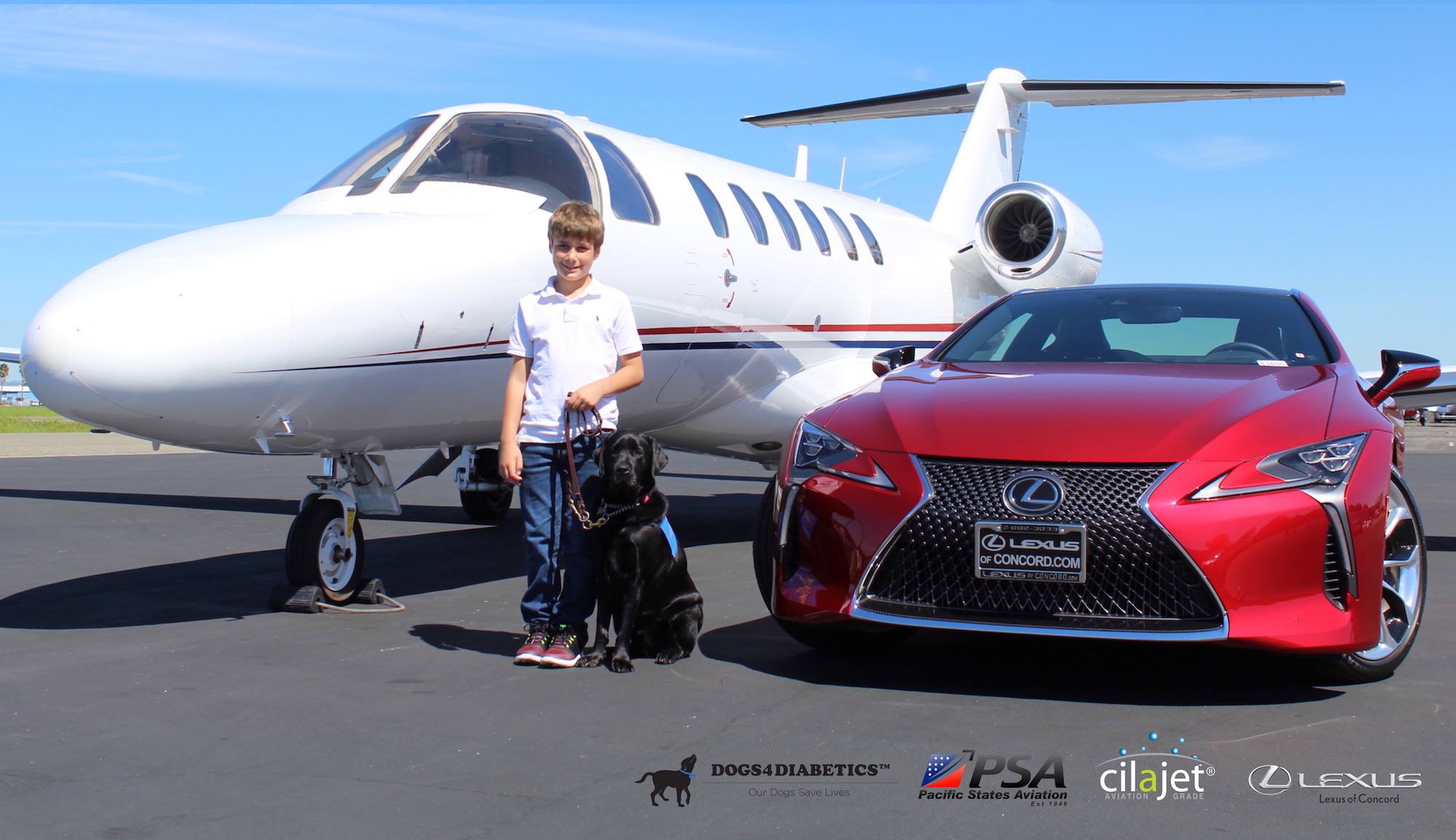 Cilajet car paint protection partnered with Lexus of Concord to create a red carpet VIP experience for Dogs4Diabetics client, Connor, at Pacific States Aviation in Concord, California.
Connor's Diabetes Buddy Dog, Ving, joined him for a fun behind-the-scenes tour and a first-hand experience to look at a Cessna Citation CJ2 Jet. Dogs4Diabetics trains and provides dogs to insulin-dependent diabetics to alert them of changes in blood sugar. Their upcoming Annual Walk is the nonprofit's largest donation event of the year.
Please consider joining or donating to make Dogs4Diabetics Annual Walk even more successful this year
➡ https://d4ddogwalk.dojiggy.com
Thank you to the following partners for making the video and photo shoot possible:
☑ Lexus of Concord: https://www.lexusofconcord.com/
☑ Cilajet: https://www.cilajet.com/
☑ Pacific States Aviation: https://www.psa.aero/
☑ Video credit, Derek Nguyen: https://derekbradfieldnguyen.com/video/
☑ Special Thanks to Dogs4Diabetics client/dog team, Connor and Ving.
Apply the cilajet car paint sealant to your vehicle!

Call us today at 310.320.8000
or